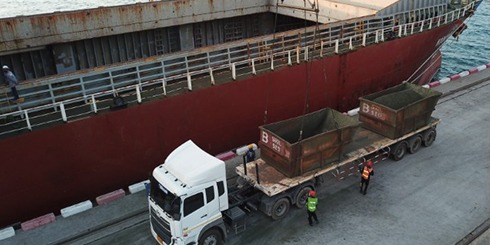 Marking 15 years for Phu Bia Mining Sriracha Port Operation
Phu Bia Mining (PBM) Sriracha Port Operation is celebrating its 15-year anniversary since operations commenced in 2008. This was PBM's first logistics seaport facility, and the operation continues to export 30 per cent of our Phu Kham copper concentrate. 
Located on the Eastern Seaboard Development in Thailand, the Sriracha Port Operation has a service agreement with Sriracha Harbour; the first private international and largest deep seaport in Thailand. Sriracha Harbour provides services for loading copper concentrate from our warehouse to skip bins, via weighing and full stevedoring, through to vessel loading.
PBM has a Thai-based Logistics team who manage the customs procedure for our copper concentrate, the Company's warehouse, and sea shipment at the Port.