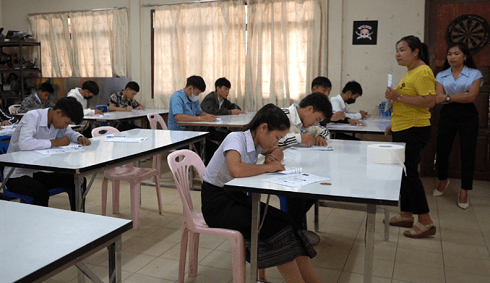 Phu Bia Mining continues its localisation goal to recruit new apprentices
This month Phu Bia Mining began recruitment for its popular Trades Training Apprenticeship Program, a three-year course training apprentices in five key trade vocations: Heavy Vehicle Plant mechanical; automotive electrical; fabrication and welding; fitting and machining; and electrical.
This is the fourth time that Phu Bia Mining has run the apprenticeship program, and this year, more than 1,000 people applied from all over Laos, including candidates living in remote rural communities near the company's existing mining operations. In the first round, 683 candidates were shortlisted for assessments based on their mathematics, mechanical reasoning, manual dexterity and English skills.
This apprenticeship program (partnering with the Lao-German Technical College since 2013), is an important training commitment from Phu Bia Mining to help the Government of Laos in their national vocational strategy which will assist with upskilling Lao workers to meet current national employment requirements.
Students will sit their final assessments in September 2023. Five professional Trade Assessors from Queensland TAFE Australia will be brought in to oversee their assessments, so the apprentices will receive an Australian qualification, a Lao Higher Diploma plus a Certificate in the English language when they graduate from the program.