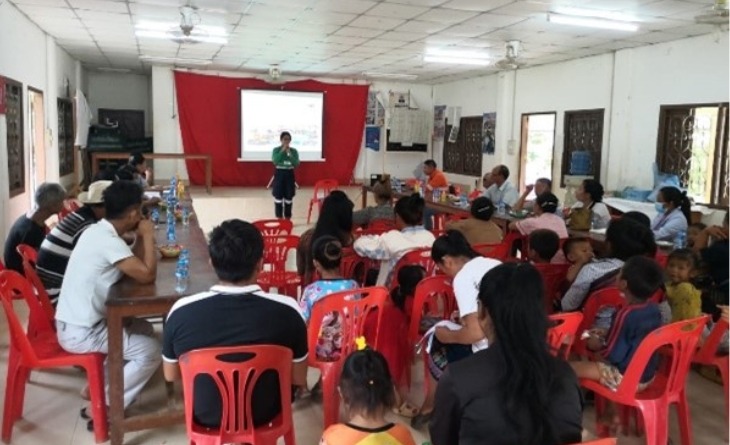 Phu Bia Mining raises awareness on dengue fever
Phu Bia Mining (PBM) and the Xaisomboun Province's local communities partnered to raise awareness about dengue fever in response to an increase in cases across the country.

Held at the villages of Nam Mo and Nam Gnone's health centres, participants received information from PBM medical officers about dengue fever prevention. The information included sealing water tanks with tight lids, emptying water from unused household containers and sleeping under mosquito nets.
According to the Lao Ministry of Health's Centre of Information and Education for Health, the number of dengue fever cases in Laos has risen to more than 23,000 cases across the country with most of the cases being teenagers and children. The local communities are encouraged to contact medical doctors at their local health centres for dengue fever treatment.
PanAust Managing Director and Chief Executive Officer, Mr Daling Zheng, spoke about Phu Bia Mining's health priority of local communities.
Mr Zheng said, "We continue to prioritise the health of local communities close to our Operations by providing much needed information to prevent people from getting dengue fever. The information sessions provided precautionary measures to help stop the breeding of mosquitoes around their houses during the ongoing dengue situation in the country."
Phu Bia Mining Chairman, Mr Chanpheng Bounnaphol, added that, "Our focus is to ensure the village participants are aware of taking necessary preventive measures to stop the spread of dengue fever so they can maintain their good health and well-being."