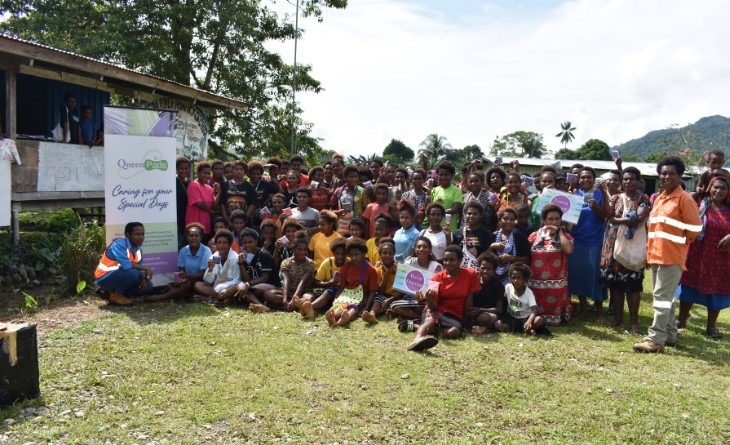 Frieda River Limited Facilitates Hygiene Awareness Program with Queenpads
Millions of women and girls globally experience period poverty with limited access to period products, menstrual education, or adequate water sanitation and hygiene facilities.
Frieda River Limited is aware that achieving effective menstrual health is not just a matter of ensuring access to menstrual products and resources, it is a matter of respecting human dignity and rights.
Frieda River Limited recently partnered with Queenpads, a local Non-Governmental Organisation, to teach women and girls in the seven landowning communities of the Frieda River Project about women's health. Anne Shirley Korave, the founder of Queenpads and a passionate advocate for menstrual health and hygiene for women and girls described her unique experience at Frieda River as positive.
"These communities are remote and we consider this program an opportunity to address the silent needs of women and girls in hard to reach locations and give them choices through education," Ms Korave said.
"We're proud to have worked with Frieda River Limited on improving the wellbeing of the many local women and girls who attended one of our sessions. While we were there, we saw how closely the Company worked with the community and the respect and trust the Company had earned.
"For example, usually in most of our community sessions, a cultural barrier is felt or indicated prior to, or in between, sessions. However, this wasn't the case at Frieda River," she said.
The collaborative program with Queenpads ran from 9-16 August 2023.
Since 2014, Frieda River Limited has addressed gender inequality and advocated for women's rights through its community development programs.