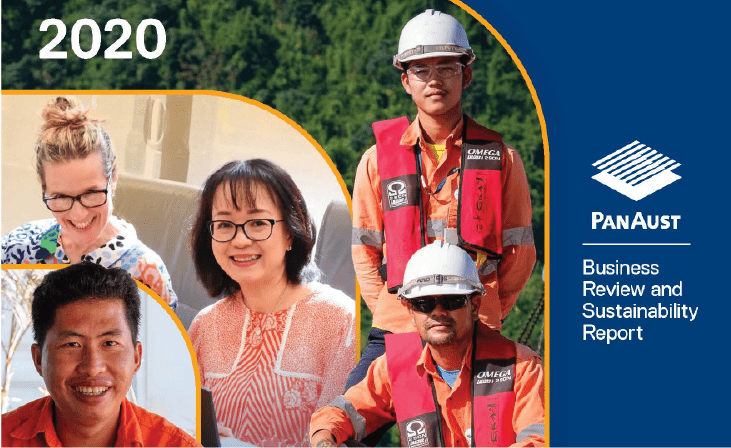 PanAust releases its 2020 Business Review and Sustainability Report
PanAust is pleased to announce the release of its 2020 Business Review and Sustainability Report. The Report has been prepared in accordance with the Global Reporting Initiative (GRI) G4 Sustainability Reporting Guidelines, including the Mining and Metals Supplement.
In a year that was dominated by COVID-19, the Company's performance against a backdrop of unprecedented uncertainty was inspirational. PanAust MD and CEO, Dr Qun Yang said that the Company has its people to thank for this.
"Our multicultural workforce, bolstered by the unwavering support from our shareholder, Guangdong Rising Holding Group Co. Limited (GRHG) safeguarded our operations, protected our people and our communities, and carried us through the challenges the year presented. And it is our multicultural workforce and their dedication and talents that will continue to support our Company through the pandemic.
"The 2020 Business Review and Sustainability Report pays homage to the extraordinary efforts of our people during 2020. I am beyond proud to release this publication and dedicate it to the entire PanAust Group workforce," Dr Yang said.
PanAust's 2020 Business Review and Sustainability Report is the Company's fourteenth instalment of its annual consolidated reporting on its sustainability performance. It provides a comprehensive and balanced overview of PanAust's performance during the 2020 calendar year. The Report is structured around six core business elements: governance, economic performance, social performance, environmental performance, health and safety performance, and employees.
PanAust's 2020 Business Review and Sustainability Report and the GRI Index are on the Annual Publications page,