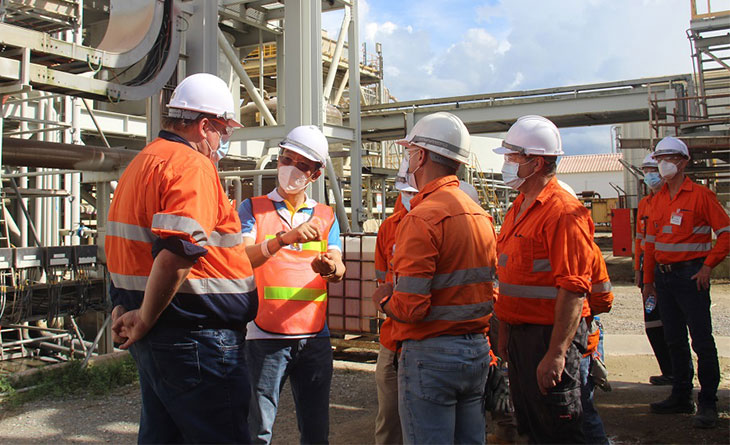 PanAust MD and CEO visits the Company's Operations in Laos
On Friday 1 October, PanAust MD and CEO, Dr Qun Yang embarked on a five day tour of the Operations in Laos. Having been constrained by COVID-19 travel restrictions, the visit was Dr Yang's first since 2019.
After completing 14-days in hotel quarantine, Dr Yang's first stop was the Ban Houayxai Operation. There he visited the BHX2 prospect, toured the process plant, tailings storage facility (TSF) and mining operations. He departed with management to the Phu Kham Opeation on 3 October where he also inspected the site's mining operations, process plant and TSF before departing for Xaisomboun via helicopter to meeting with Provincial authrories on 5 October.
Significantly, the visit afforded Dr Yang the opportunity to personally thank the dedicated site-based workforce at each Operation for their strength, understanding and flexibility since the onset of the pandemic, noting their commitment to keeping each other and the operating sites safe was nothing short of inspiring.
Additionally, Dr Yang discussed growth prospects, budgets and inventory levels with management and employees and spoke at length about PanAust's short, medium and long-term strategies for success.
Dr Yang was grateful for his warm welcome by the PBM senior management team and all site-based personnel and was delighted to hear from the workforce about how they could help support the Company's future growth strategies.