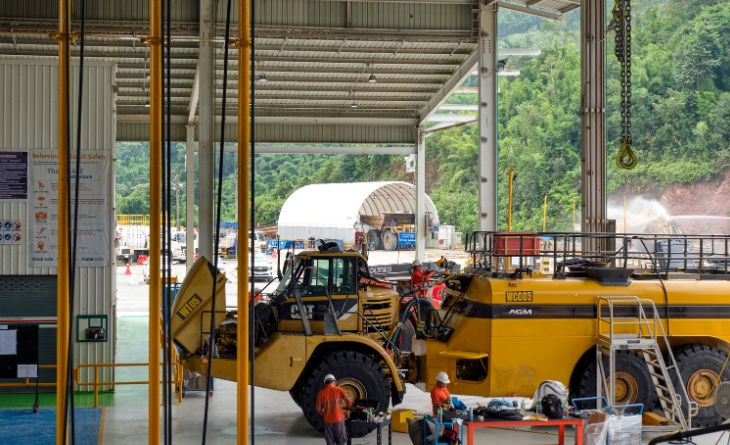 Phu Bia Mining maintains 5-star rating
Phu Bia Mining has achieved a Caterpillar 5-star Contamination Control rating for the tenth consecutive year.
Caterpillar auditors inspected Phu Bia Mining's mobile maintenance and warehouse facilities against 14 requirements specified in the Caterpillar Customer Contamination Control Compliance Guide. The audit found the Phu Kham Copper-Gold and Ban Houayxai Gold-Silver Operations' mobile maintenance and warehouse facilities complied with their strict guidelines and both operations received the Caterpillar 5-star rating.
In 2013, Phu Bia Mining became the first company in a developing country to receive the prestigious maximum 5-star rating.
The Phu Kham mobile maintenance and warehouse also achieved their ninth consecutive 5-star award rating.