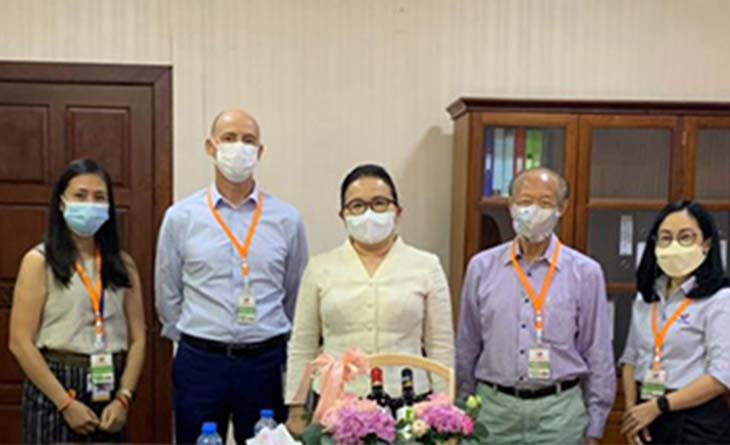 Phu Bia Mining Deputy Managing Director is formally introduced to Government of Laos
On 5 August, Deputy Managing Director of PanAust's Lao-registered company, Phu Bia Mining (PBM), Jamie Frankcombe visited the Government of Laos' Deputy Head of the Prime Minister's Office, Madam Thipphakone Chanthavongsa at the Prime Minister's Office in Vientiane.
Accompanied by PBM's Chairman, Mr Chanpheng Bounnaphol; Government Relations Manager, Vannaly Phousavath and Senior Manager External Affairs, Manilath Arounlangsy, Mr Frankcombe's first formal introduction to the Government of Laos afforded him the opportunity to speak about how the Company is helping grow the Lao economy through the creation of jobs for its Lao-national workforce.
An update on PBM's Operations and its community development projects that are advancing socio-economic outcomes for Xaisomboun Province were also discussed.
In closing, the Company representatives discussed PBM's commitment to continuing to operating in Laos through potential projects which aim to extend its presence in country within and outside its Phu Bia Contract Area.