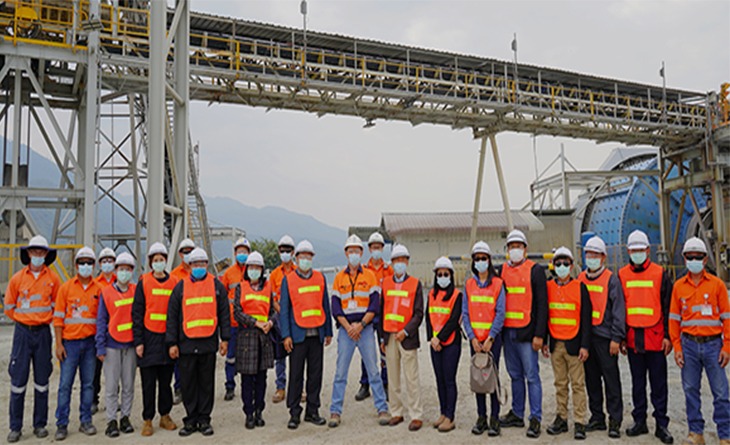 Phu Bia Mining hosts Lao National Assembly delegation
On 17 January, PanAust's Lao-registered Company, Phu Bia Mining (PBM) was humbled to receive a delegation of central and provincial members of the Lao National Assembly at the Company's Phu Kham Copper-Gold Operation.
On hand to welcome the delegation, led by Chairman of the Economic, Technology and Environment Committee, H.E. Bounpone Sisoulath, was PBM Chairman, Mr Chanpheng Bounnaphol and other Company representatives.
During the half day visit, the delegation were told about programs underway supporting mine life extension and land rehabilitation work and onsite water recycling. Importantly, the Company's tactical responses to keeping its workforce safe and how they are helping the broader Lao community fight COVID-19 were discussed.
The delegation also had the opportunity to learn about the Company's various sustainable development programs designed to improve the livelihoods of communities close to its Operations. Programs include the road construction project at Nam Mo, school buildings, markets, community health centres and other activities.
​ PBM Chairman, Mr Chanpheng Bounnaphol spoke of the Company's commitment to maintaining its strong relationship with the Government of Laos.
"At PBM, our respect for the Government of Laos is fostered by our commitment to ongoing transparent conversations at all levels. The visit enhanced the Government's understanding of our mining operations, mine planning, integrated closure activities and community development programs designed to empower and equip locals with sustainable practices," Mr Chanpheng said.