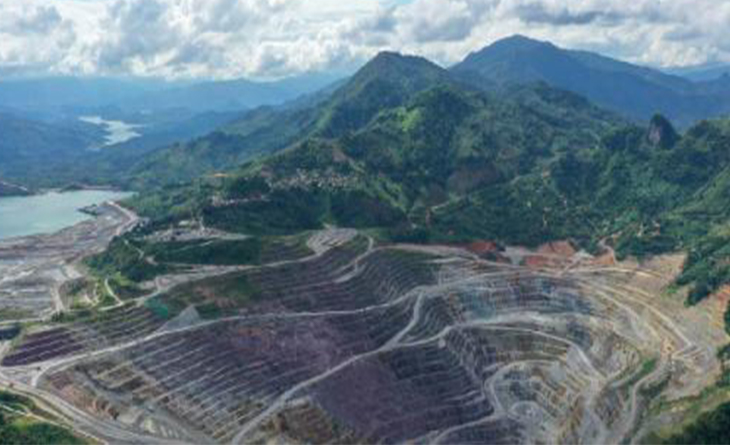 Executive Chairman and Chief Executive Officer hosts leaders town hall
Yesterday PanAust Group Executive Chairman and Chief Executive Officer, Dr Qun Yang hosted a virtual town hall for key leaders across the Group.
In his first virtual town hall coinciding with the first day of the Lunar Spring Festival, PanAust Executive Chairman and Chief Executive Officer, Dr Qun Yang spoke with confidence about the Company's future strategy for at least the next three years.
Dr Yang acknowledged that 2020 was a difficult, challenging but successful year for PanAust. He went on to express his sincere and heartfelt gratitude to everyone for their resilience and contributions in 2020 which resulted in a better than expected Group operational performance and solid financial contributions to the Government of Laos and to its investor, Guangdong Rising Asset Management (GRAM).
Dr Yang noted that while the only certainty is uncertainty in the advent of the COVID-19 pandemic, the workforce needed to be confident and aggressive when it looked to the future.
We demonstrated that we are a strong Company, a strong team and have a strong spirit. Now we must set ourselves up and confidently look to the future.

Our business strategy is strong. Our immediate goal is targeted on mining a strong cash flow and we have initiatives that are well progressed to support this goal. We have extended the mine life at both our Operations in Laos to 2023; are actively exploring prospects at our Ban Houayxai Operation; engaging in high level discussions to provide contract mining to suitable companies; and further afield in Australia, we're pursuing joint venture partners,"

Dr Qun Yang, Executive Chairman and Chief Executive Officer of PanAust
"We know that change is happening everywhere around us. Therefore we also must change. We need to focus on efficiency. We'll look to implement a new organisational structure that will support this three year outlook," Dr Yang said.
Dr Yang concluded the meeting by extending New Year wishes on behalf of our shareholder and urging leaders to be confident in the future. Similar to the Ox, which is the 2021 Chinese Zodiac animal, Dr Yang urged PanAust across the organisation to emulate its traits.

"The Ox symbolises strength, health and wealth. May we all remain tough, strong, healthy and wealthy," Dr Yang said.