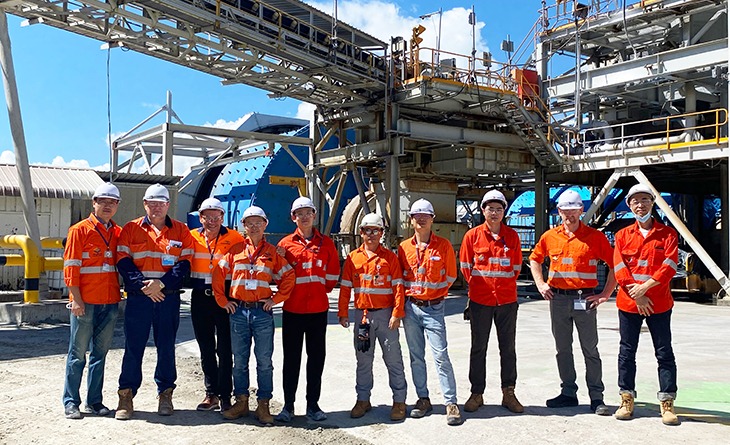 PanAust's Board members visit the Company's Operations in Laos
Recently, PanAust's Board of Directors visited the Company's Operations in Laos to see first hand its Lao registered Company, Phu Bia Mining's current activities and life of mine extension projects.
The delegation included Guangdong Rising H.K. (Holding) (GRHK) President, Mr Lei Feng, Non Executive Director, Paul Arndt and GRHK Vice President, Mr Zhibin Huang.
PanAust's Managing Director and Chief Executive Officer, Daling Zheng accompanied the Board members and GRHK Commercial Manager, Mr Chen Ke to the Company's flagship Phu Kham Copper-Gold Operation. At site, the delegation met with employees and senior management and toured the mining operations, open pit, process plant and tailings storage facility (TSF).
Later, the delegation visited the Ban Houayxai Gold-Silver Operation touring the Ban Houayxai Extension project, the process plant, TSF and mining operations.