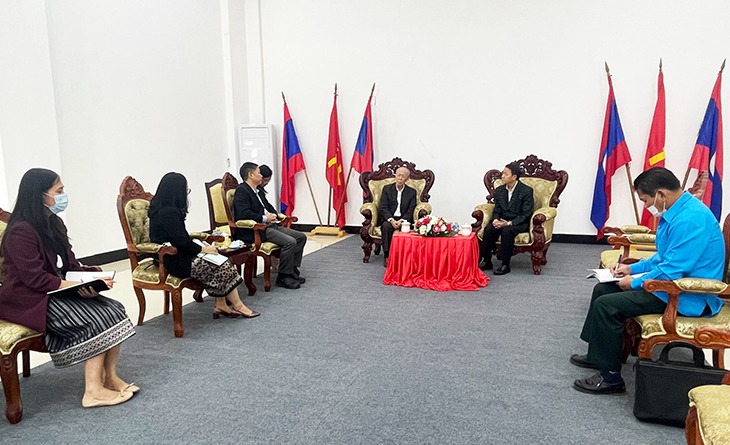 Phu Bia Mining meets with Xaisomboun's newly appointed Provincial Governor
PanAust's Lao-registered company, Phu Bia Mining (PBM) Chairman, Mr Chanpheng Bounnaphol and PBM Managing Director, Wen fu Wang, along with other Company representatives recently called on Xaisomboun's Provincial Governor, Mr Poykham Houangbounnyuang following his appointment in January 2022.
The recent courtesy visit followed a previous visit in November 2021, led by PanAust's Managing Director and Chief Executive Officer, Dr Qun Yang, to former Xaisomboun Provincial Governor, Mr Khamlieng Outtakaisone.
Xaisomboun is an important and valued host province, and the Company remains committed to ongoing positive dialogue and engagement with its representatives.

The meeting provided an opportunity for Company representatives to discuss business development opportunities, community development projects and other life of mine extension projects. These initiatives have and will continue to support local communities and improve and grow the province's local economy. PBM and the province's joint response to managing COVID-19 was also discussed.
The Governor expressed the Government of Laos' appreciation and thanks for the support the Company has given to the Government and the people of Laos. On behalf of the Government, the Governor also extended best wishes for a year of continuous growth to the Company.